Water rides and water slides can be a fantastic method to cool off the scorching summer days! Enjoy getting wet by going on these fun water slides and water bounce houses.
Professional delivery to
Kathleen, GA
and surrounding areas. Please submit a quote or contact us to be sure we service your area.
Rentals of water slides are amazing fun. They're fast and cool you down quickly. Children will be waiting at the corner for the chance to ride down these huge, fun, bright slides. A water slide can be hired with electricity and water hook-up. The hose and cord can be provided, and in as long as they're within 50 feet.
There are many alternatives for small and large water slides. Make sure you choose one that's suitable for the age of the kids and the number of guests. Most slides can hold up to 10-20 people If you are prepared to wait for a few minutes. Littler children might be afraid of the taller slides However, all slides at our park are safe for everyone because they feature edges and some come with a net to discourage adventurous children from climbing over the top.
Our slides will be secured with stakes or sandbags in order to ensure they are protected in light winds.
We are sure that regardless of the water slide you lease from us, you will be happy and want to rent again in the future!
15' Blue Hurricane!!!
from $249.99
15' Tiki Plunge!!!
from $249.99
18' Dual Lane Blue Hurricane!
from $349.99
18' TIki Plunge Dual Lane
from $349.99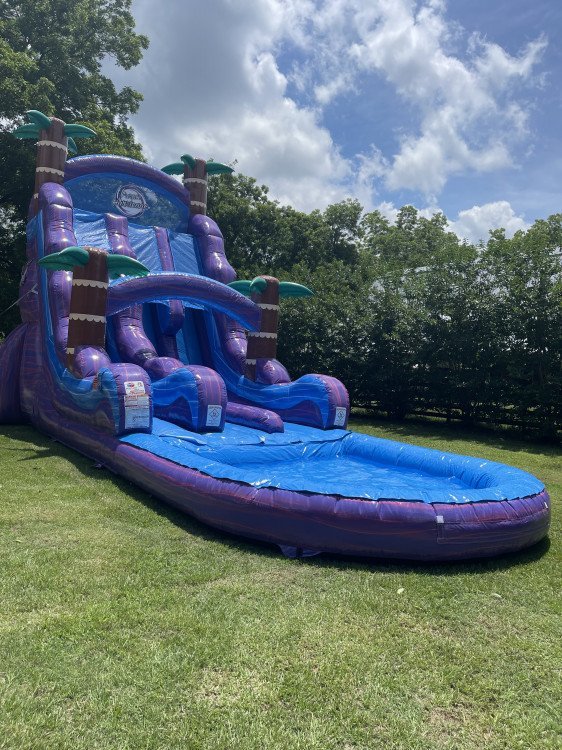 22' Dual Lane Purple Hurricane!!!
from $399.99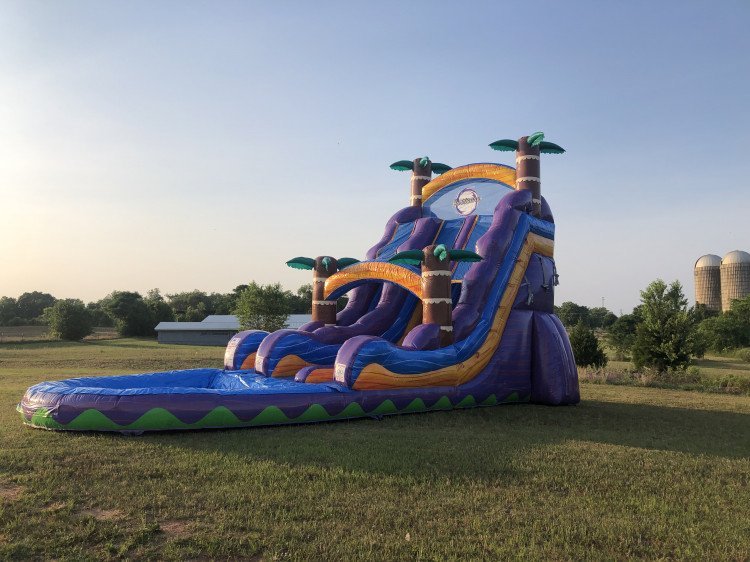 22' Dual Lane Tropical Hurricane!
from $399.99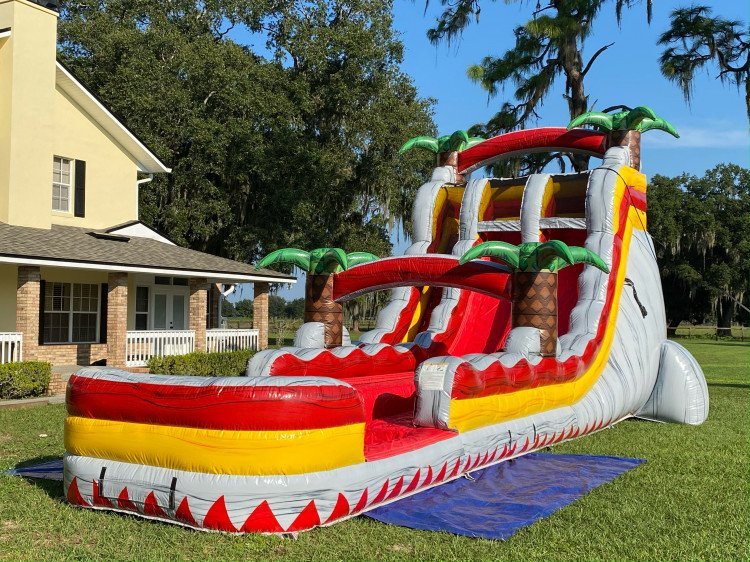 Dual Lane Fire Island 20'
from $374.99
NEW 18ft Purple Hurricane
from $294.99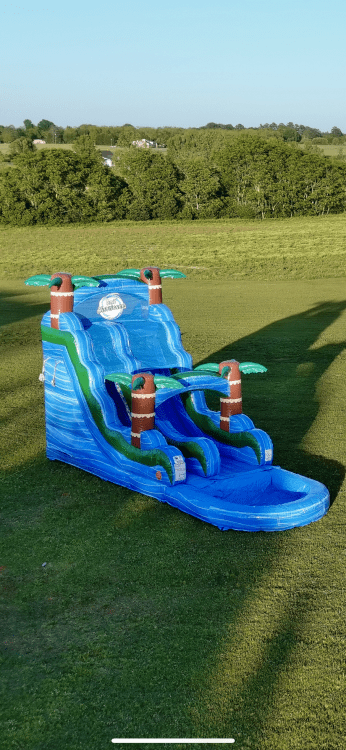 NEW!!! 18' Blue Hurricane
from $294.99
NEW!!! 18' Dual Lane Baja Hybrid
from $349.99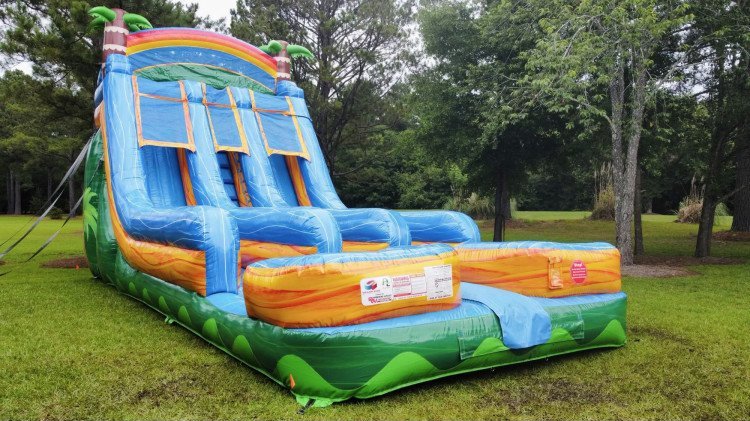 NEW!!! 18' Tropical Double Splash
from $349.99
NEW!!! 22' Tiki Plunge Dual Lane Extended Lane
from $399.99
NEW!!! 22' Tropical Hurricane Dual Extended Lane
from $399.99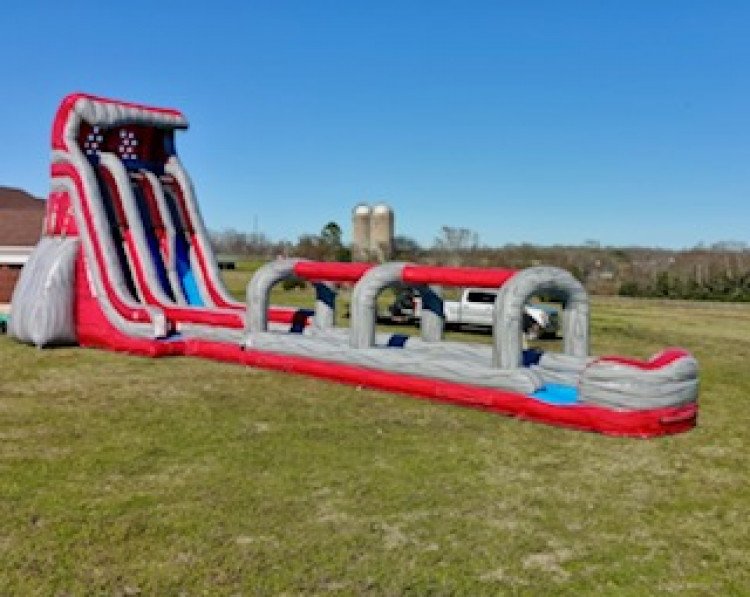 NEW!!! 27' Dual Lane Lave with SNS
from $649.99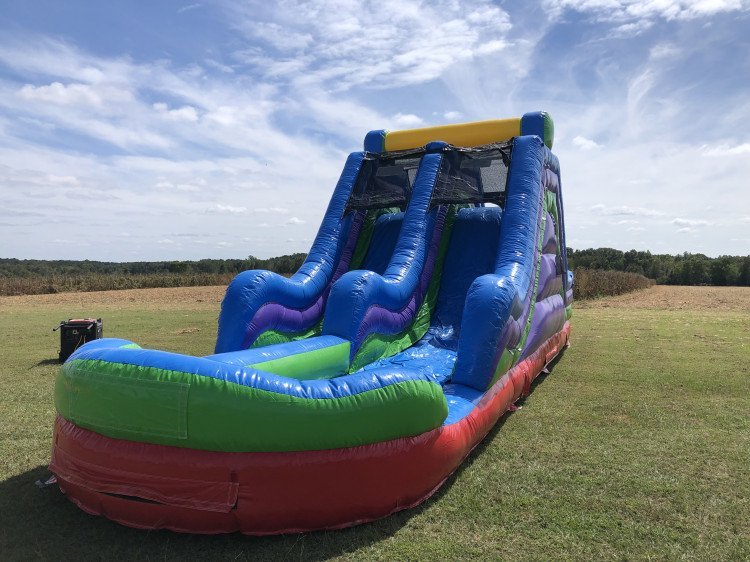 NEW!!! 34' Wet/Dry Rock Wall Slide
from $324.99